However, still maintaining poetic autonomy, this artist resolves a sort of a linguistic wager, weaving an articulated dialogue between space and the proliferation of visual impressions.
Vittorio Sgarbi
"I Giudizi di Sgarbi" Giorgio Mondadori Ed. 2005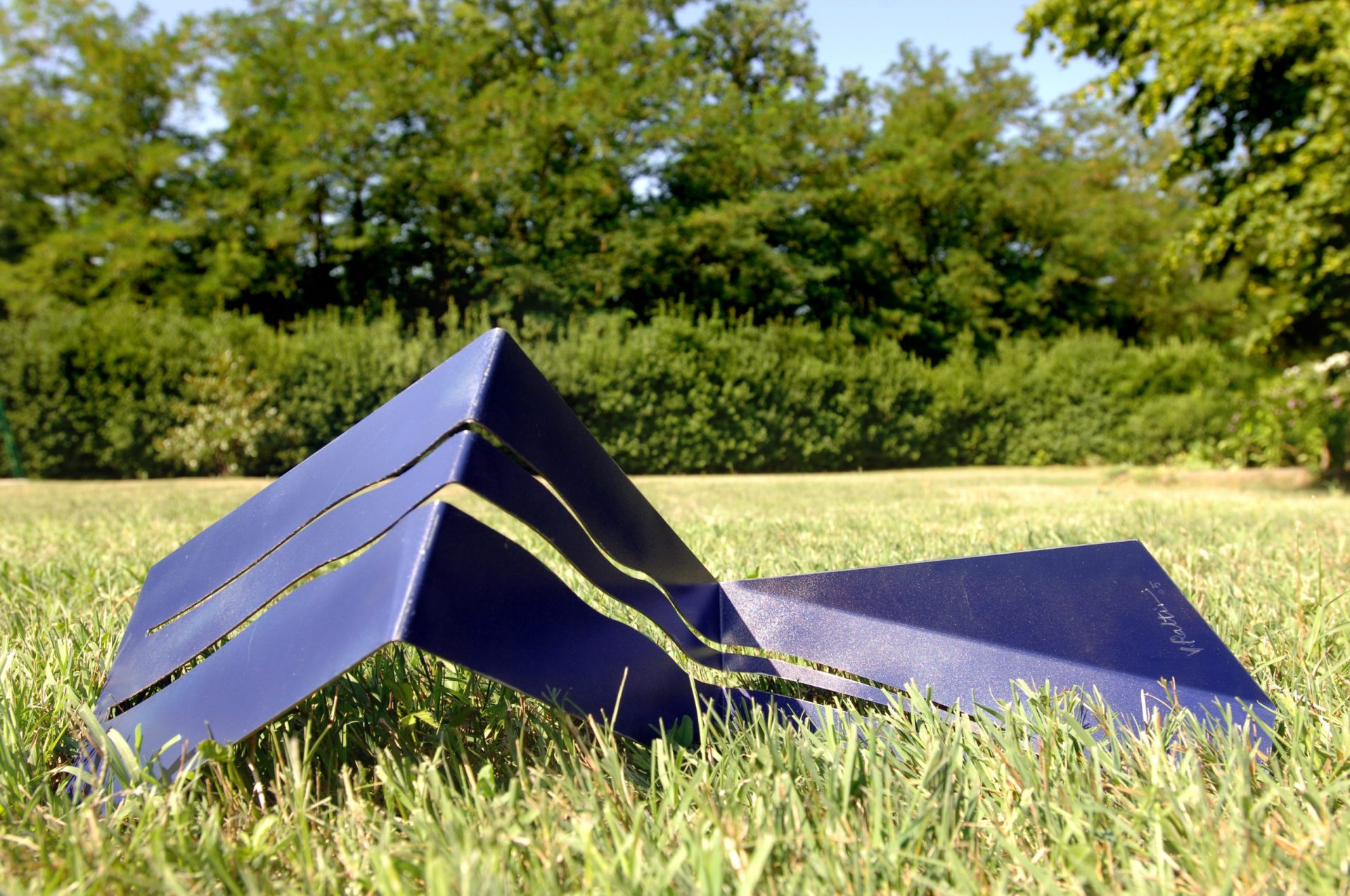 Often the same sign migrates from a sheet of paper – where it is announced with the same levity and insuperable command as a master of Japanese calligraphy – to a sculpture. The idea probably takes form thus, first on paper, where he allows it to unfurl on three dimensions; then it is transferred to a more solid discipline, to a more definite design, only to resurface later, almost identical but in sculptural form.
Martina Corgnati
It does not matter whether these works are of large or small sizes, they all have this power, this decisive and endless stroke that nobody knows where it comes from nor where it ends, visibly merging at our eye, only in the brief stroke that runs through the canvas. A spell.
Giuseppina Panza di Biumo
Vittore Frattini, Nomos Ed.