What is most seductive is the lightness of his language, entrenched by vivid winds and harmonious, constructive desire. The elegance that he uses to unfold the light, enlightens the rest of my fascination.
.
Mario Luzi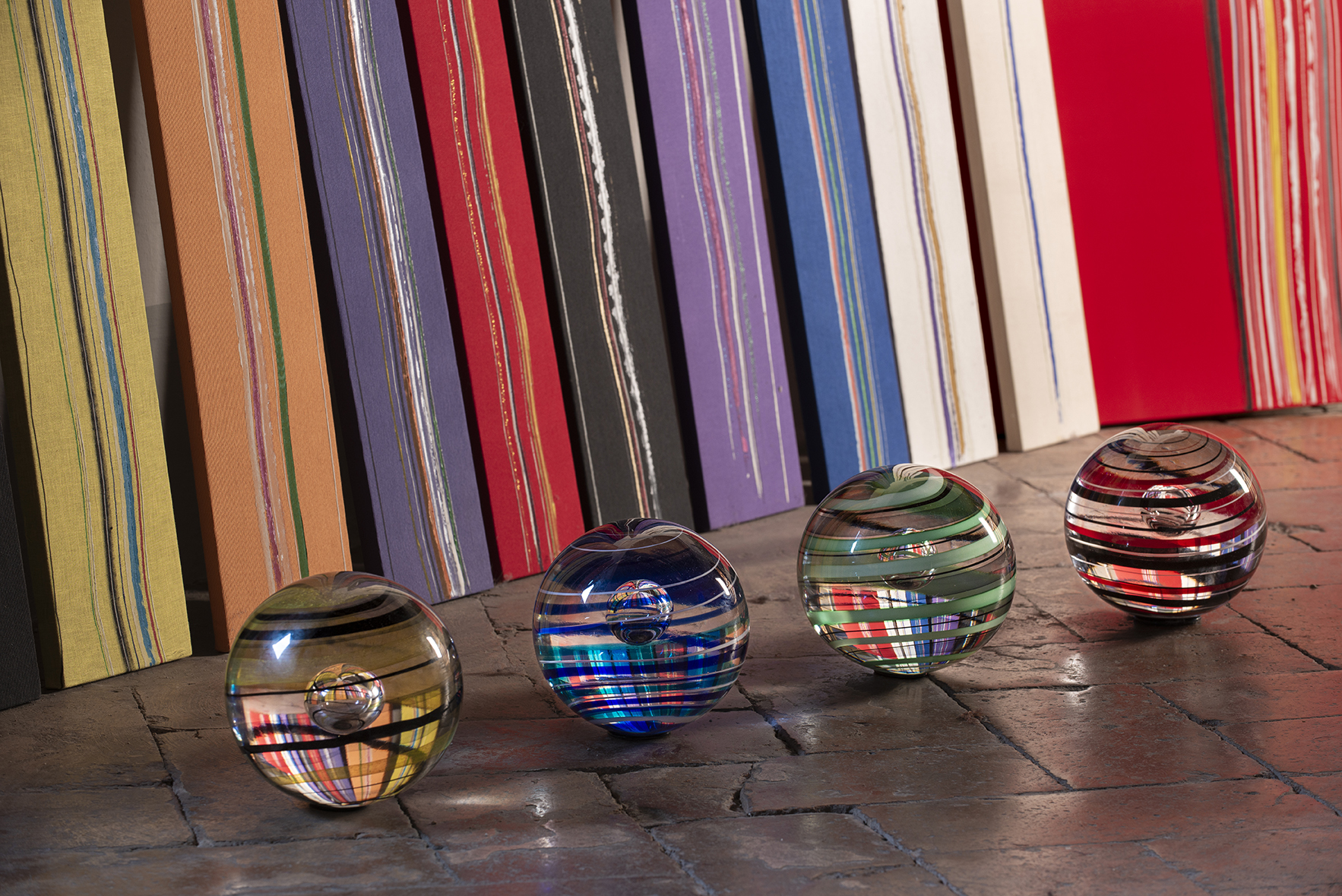 The globes are so round and perfect as to transform everything else into immediate chaos. Rough material, air, water, earth, fire. Primordial. Primary. Simmering nuclei a moment before the explosion. Their scenic presence in a room is such that one's eye is immediately made prisoner.
Alessandra Redaelli
Fulmini per sfere di cristallo, "Arte" Cairo Ed.
These objects which pulsate with colour and which alight with the merest of rays which hit them even indirectly. These living creations of Vittore Frattini which draw us into a microcosm and lead us into a secret dialogue with their same creator.
Rolando Bellini
Globi abbaglianti di colore da Frattini, Skira Ed.